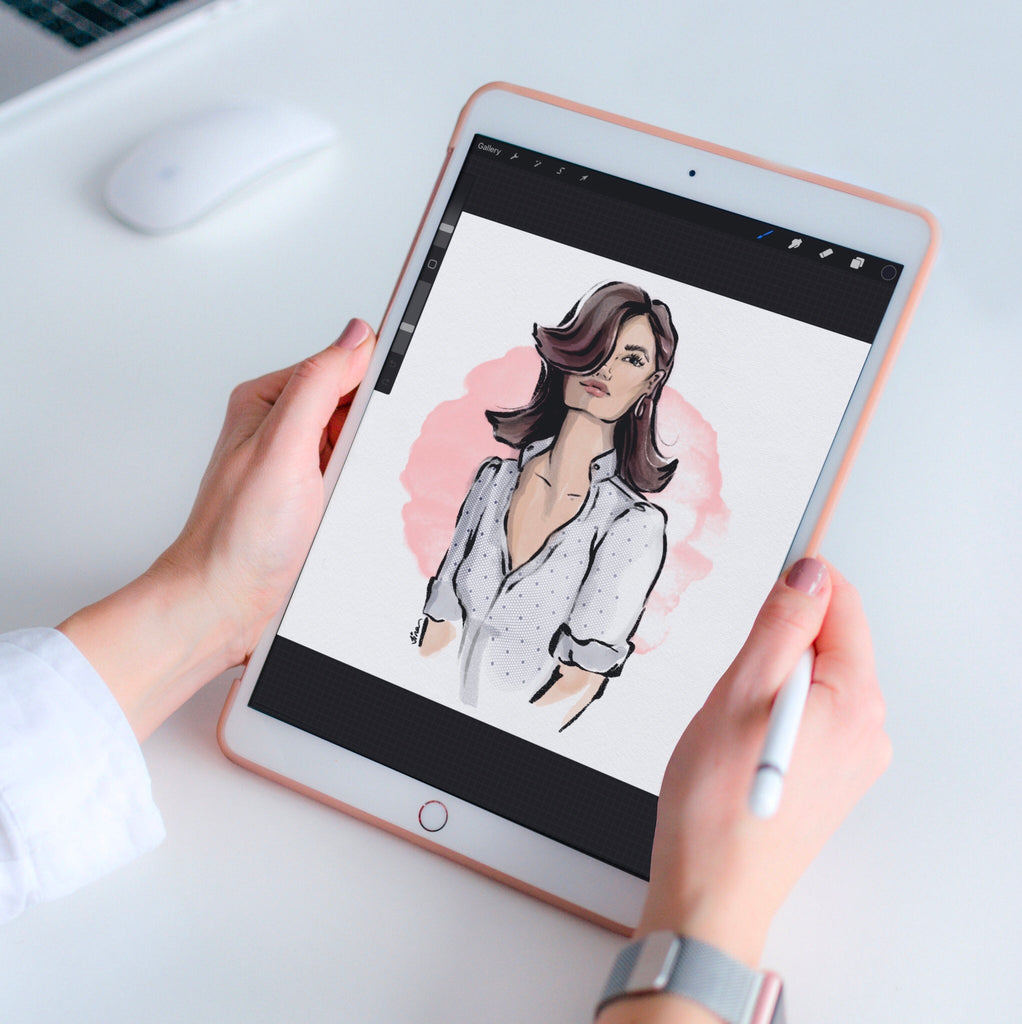 Custom Digital Illustration for Sanja Tully (deposit)
$ 25.00
This listing is for one custom digital illustration.  

Terms & Conditions:
1) Order Process:
The Illustration process will begin upon receipt of the deposit and reference images.
A first draft will be provided within 3-4 days. After receiving client's feedback, I will continue to finish the illustration.
When final artwork is complete, a link to pay the balance and download the digital file (PDF) will be sent.
2) Reference Photos:
By providing reference photos, you certify that you have the right to use them, and they are not copyrighted property of a photographer.
3) Artistic Process Documentation:
I have your permission to capture video and photos of my artistic process, for promotional purposes, on social media and our website.
4) Timeframe:
The timeline for completion of your custom bridal illustration will be communicated during the order process and is subject to change based on workload and complexity.
6) Satisfaction Guarantee:
I am committed to delivering a product that meets or exceeds your expectations.
7) Copyright:
You may use the illustration for personal use and display, but commercial use, reproduction, or distribution for profit is strictly prohibited without prior written consent.
**By engaging with Keepsake Couture, and making the down payment, you acknowledge that you have read, understood, and agreed to these terms and conditions. My goal is to provide you with an exceptional experience and a beautiful illustration that captures the essence of you!
For any questions or concerns, please feel free to contact us.